Independent Websites
* Note to our viewers *
Unauthorized links to our website from the controversial and grossly inaccurate hate blog postings of the following persons:
Roberto Muehlenkamp - Sergey Romanov - Dr. Nick Terry
Are not condoned by ARC. We maintain no connection to Holocaust hate blogs, and would caution all to avoid being misled by these individuals.
Michael Peters Holocaust Artwork Removed due to complaints regarding content and quality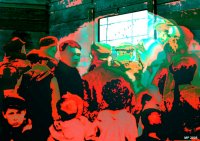 Due to the overwhelming volume of complaints we've received regarding the Michael Peters Holocaust Art pages as "being in poor taste". The ARC trustees have agreed to comply with the wishes of our supporters, and those that refer to the genuine ARC website www.deathcamps.org as a high quality digital reference and resource on the Aktion Reinhard Camps.
We would also like to take this time to apologize to anyone who may have been offended by the Michael Peters art.
-ARC
For a broader study on the events related to the Holocaust, please visit www.HolocaustResearchProject.org